Star Renegades mixes strategy, rogue-like, and RPG to create a wickedly cool looking sci-fi game that hits PC this September. Console players will have to wait until the somewhat nebulous 'later this year' to try their hands at the turn-based battles.
I love turn-based battle systems, and I'm really curious how the procedurally generate campaigns are going to work. Past games to try procedural generation with campaigns have shown it's a tough thing to get right, so I'm hoping Massive Damage Games can nail it.
I'm also a sucker for games that have unlockable alternate or advanced classes, so the progeny system also caught my eye. "Dozens" of alternate characters, you say?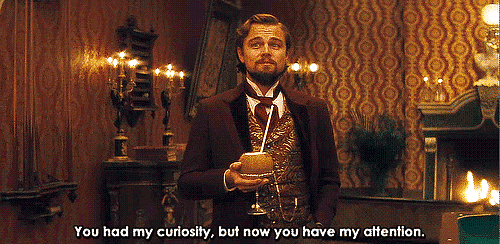 Star Renegade launches first on PC via Steam and GOG.com on September 8th, with ports coming to Nintendo Switch, PS4, and Xbox One later this year.
Here's the press release:
---
Star Renegades Launches September 8 on PC
Massive Damage & Raw Fury's Highly Anticipated Strategy RPG Comes to Consoles This Fall Following its PC Debut
STOCKHOLM – July 22, 2020 – Rebellion has waged for generations to stop the Imperium's control of the galaxy — now it's up to you to lead the way. Star Renegades, the tactical rogue-like RPG from Massive Damage Games (Halcyon 6: Starbase Commander) and Raw Fury, is coming to PC via Steam and GOG.com on Sept. 8, 2020, for $24.99. The game is expected to come to Playstation®4, Nintendo Switch and Xbox One later this year.
Trailer: https://www.youtube.com/watch?v=AsNyxppFzao
Star Renegades fuses a reactive, turn-based battle system with a procedurally generated campaign to ensure that every playthrough is unique and challenging. Lead a ragtag squad of rebels through richly detailed sci-fi landscapes, ruins and more on a mission to overthrow the overwhelming might of the Imperium. Your enemies are more than just trash to farm — they're unique adversaries that evolve after each fight and move up the ranks as you play, forcing you to develop new strategies to survive.
Features:
Reactive Time Battle System: Outsmart foes with interrupts, counters and combos in fast-paced, turn-based, power armor combat.
Intelligent Adversary System: Survive the relentless onslaught of unique enemies that evolve as you play, forcing you to adapt your tactics to win.
Unlock dozens of alternate characters as your surviving squad members form bonds and create progeny.
Battle into the heart of the Empire: Star Renegades's Rebellion Engine creates a unique experience with each playthrough via emergent gameplay and events, procedurally generated missions, shifting priorities, and tons of upgrades for your squad.
To learn more, visit http://starrenegades.com.
---
About Massive Damage Games
Founded by mobile app pioneers Ken Seto and Garry Seto in 2010, Massive Damage is a proudly independent Toronto games studio that focuses on delivering compelling experiences that lean towards mashing up game genres in unexpected ways. Their first game, Please Stay Calm, released in late 2011 and was one of the most successful location-based massively multiplayer games on iOS. Shifting away from mobile, they raised $187K on Kickstarter for Halcyon 6: Starbase Commander, their space strategy RPG mashup that released to commercial and critical success in 2016 for Steam, Nintendo Switch and iOS. They are currently hard at work on Star Renegades, set to release in 2020.

About Raw Fury
Raw Fury is a boutique indie (un)publisher founded in 2015 by Jonas Antonsson, Gordon Van Dyke and David Martinez. We don't care about genres or mechanics. We care about experiences and emotions. We want to help developers make magic.